Sara walked me to my dorm so I could get my suitcase and all of my stuff. It was 2 in the morning and I had to take a cab over to my mom's hotel in Boston. The plan was for me to stay the night there and then catch our flight early Sunday. I had the front desk call the cab and I went outside to wait for it. It took a while for it to get there so I took that opportunity to make a movie with my camera. What of? Well, have you ever heard of the Simmons LED display? Essentially, some kids in Simmons put a bright blue LED in each of 36 windows and hooked a computer up to them. They can then scroll messages through the windows for people across the campus to see. I was on the other side of the sports fields that are immediately adjacent to Simmons when I made this movie. I looked online for a really long time before going to CPW, looking for a video of the LED display and couldn't find one. That's my basis for the following claim:
This is the only video of the Simmons LED display that you will see on the internet.
There, I said it, I just claimed to have an exclusive on the internet, which is a bit like declaring yourself to be the Maharajah of some yet-to-be-discovered civilization. Without further adieu the video.
"Welcome to MIT – Enjoy Your Weekend"
I hopped into my cab, got to the hotel room, and crashed. It was the first time I'd gotten to sleep in a bed since I'd arrived in Boston, days earlier.
The next morning we caught a cab, took a couple of trains, and ended up at the airport. We got in line, if you can call it that. There were only 4 people in it, my mom, me, some girl, and her mom. The line for the other airline, however, was quite long. "Quite" isn't the appropriate adjective, how about "Massively big-like?" How big? Well, here's our line: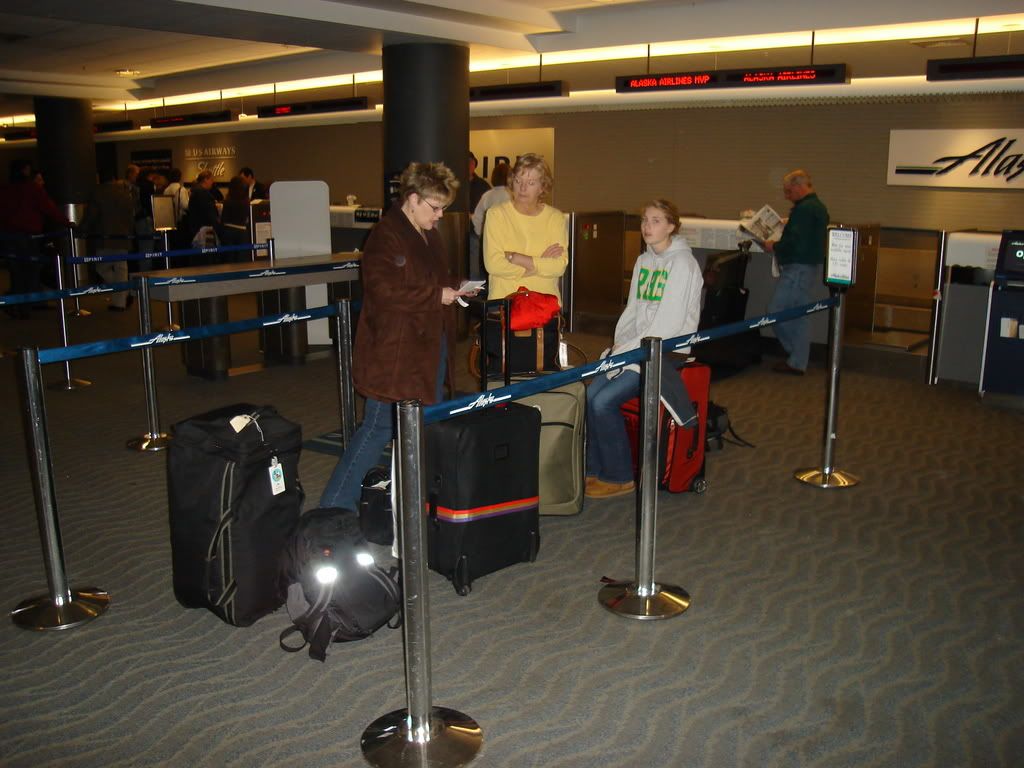 And here's the other line:
Eventually we got our tickets and boarded the plane. We sat in the very back, next to the bathroom (gross) and next to me sat a little girl. She was alone, flying to meet her mom somewhere. We did arts and crafts in the plane together, focusing mostly on paper snakes: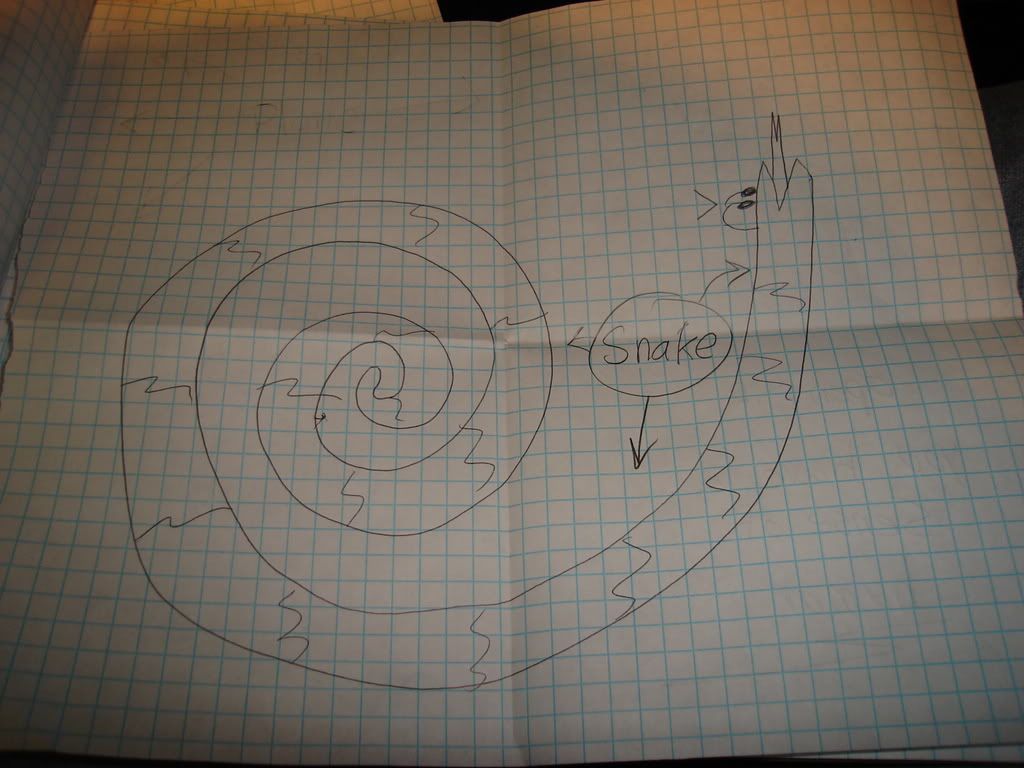 I made a couple of cut-out snakes (more like tear-out) and decided to play a joke. I went into the bathroom and planted them on the counter for unsuspecting bathroom-goers.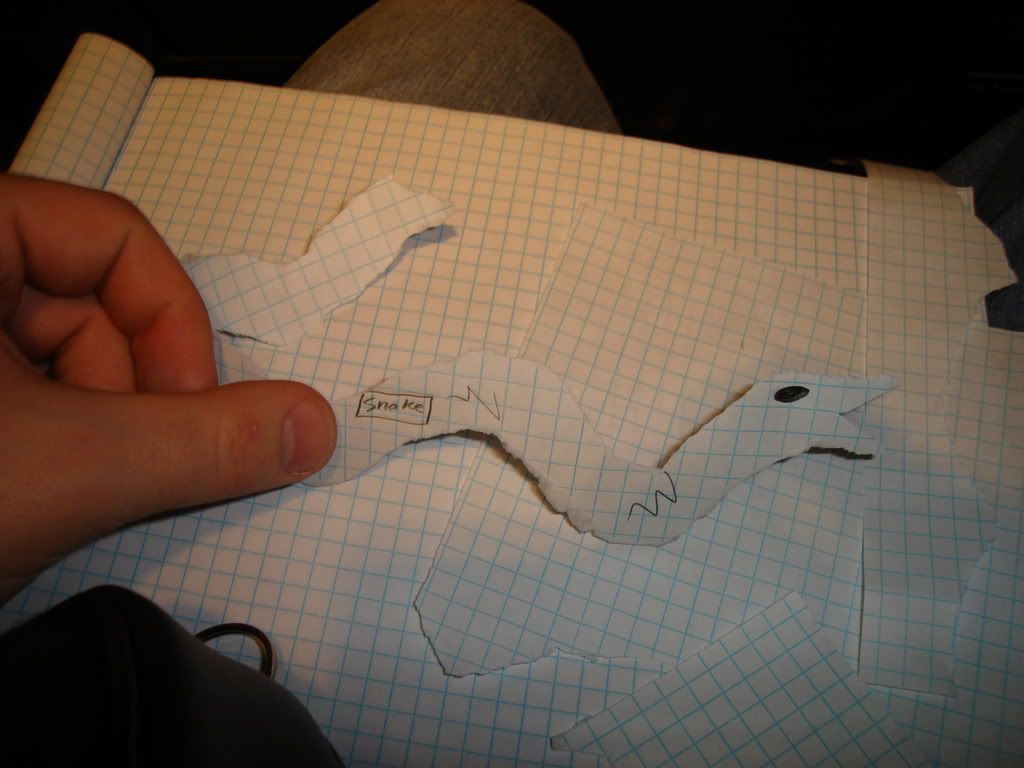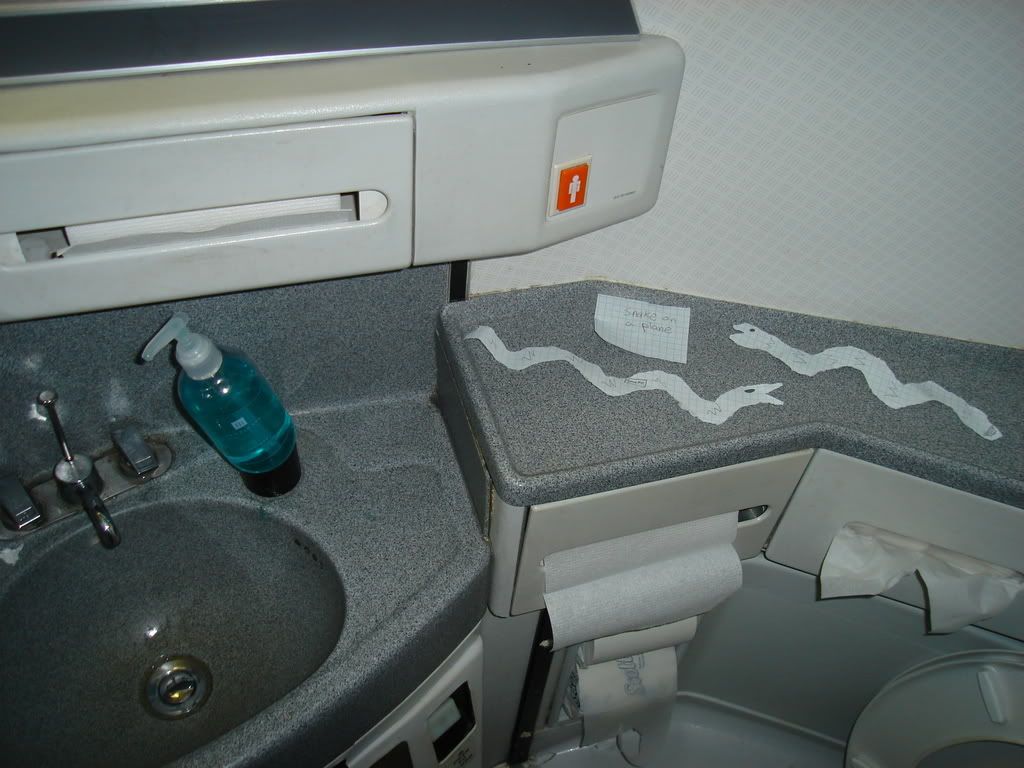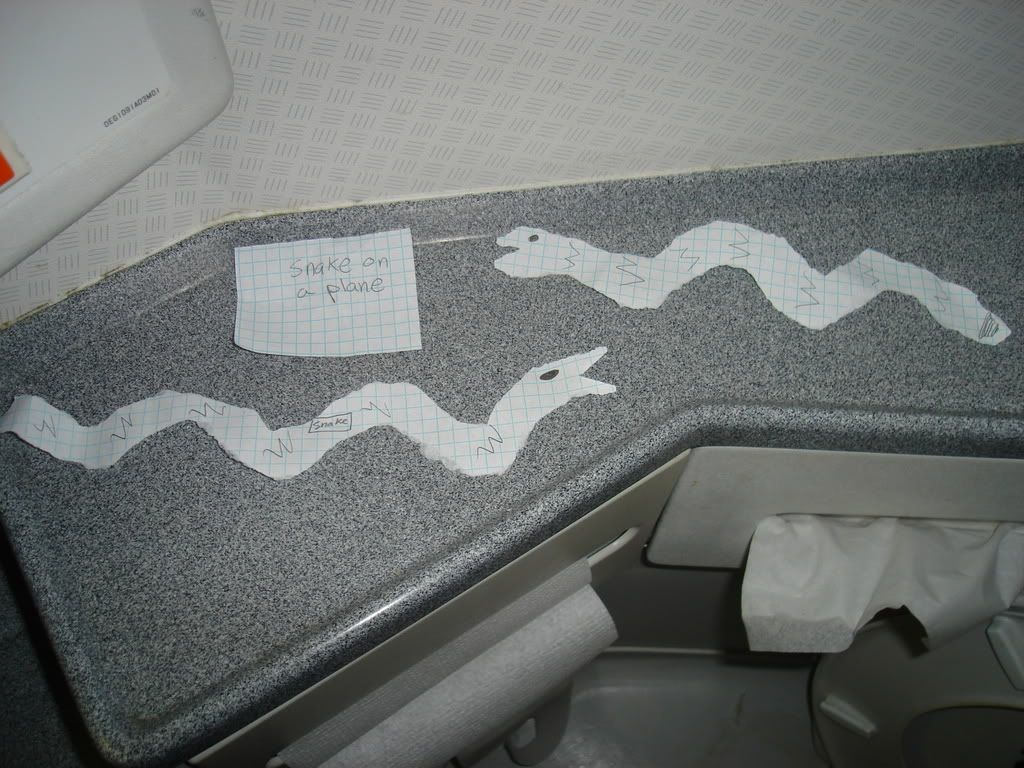 The flight attendants thought it was hilarious, believe it or not. Nobody else seemed to notice. Ah well, I thought it was funny!
We got back to Salem in due time and walked to our car. Keep in mind, it's Sunday night, about 10:00 pm. We drove the hour home (11:00 now) and I went to bed. . .only to get up at 5:00 am for an early bird band rehearsal. No rest for the weary!
Thus concludes CPW. 4 days absolute insomniatic insanity and I had a blast. If and when you get accepted to MIT, take advantage of CPW, meet some friends, and have a good time. It's one of the few times you won't have homework or something nagging at you, a precious commodity at MIT.