One of the things we were looking forward to the most on the schedule was "3D Twister" because we had absolutely no idea what to expect. We were imagining a giant cube or something, but had to know. It was at a dorm called Random Hall, so we headed there next. We went up to the 3D Twister game, but it was kurazy crowded, hot, and the line was way too long, so we had to ditch it. What was it like? Well, imagine 3 twister mats and a corner. One mat was on the ground, the other two were on the walls. Overall, not that exciting, too bad.
I took the time to explore and I found the bathroom with the Foo Display in it!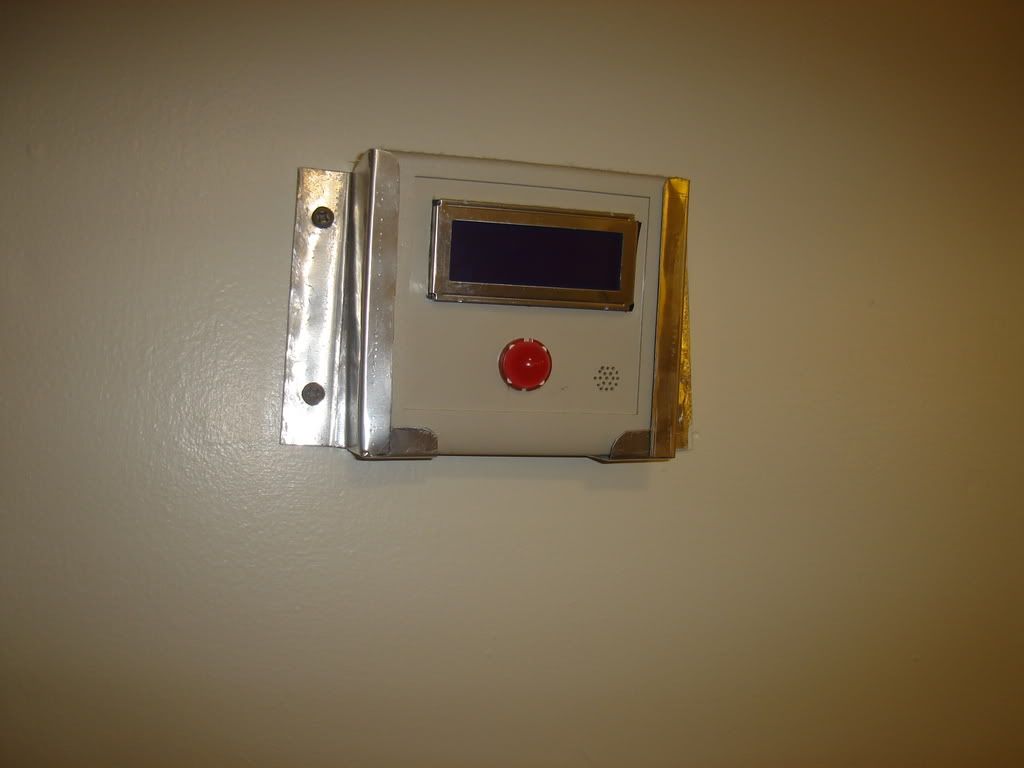 What's the Food Display? There's a website where you can type a message and select a music note. When you hit enter it sends the message to this little box in the bathroom so that the person in the bathroom can read it. It also beeps the note you picked. I find this fascinating, I'm not sure why.
I met up with the group again upstairs, where they had found Michelle, the girl from my school that also got into MIT. She joined the group for the rest of CPW. They were all sitting around on the ground trying to do logic/math puzzles. They were devilishly hard, we didn't even know what most were asking.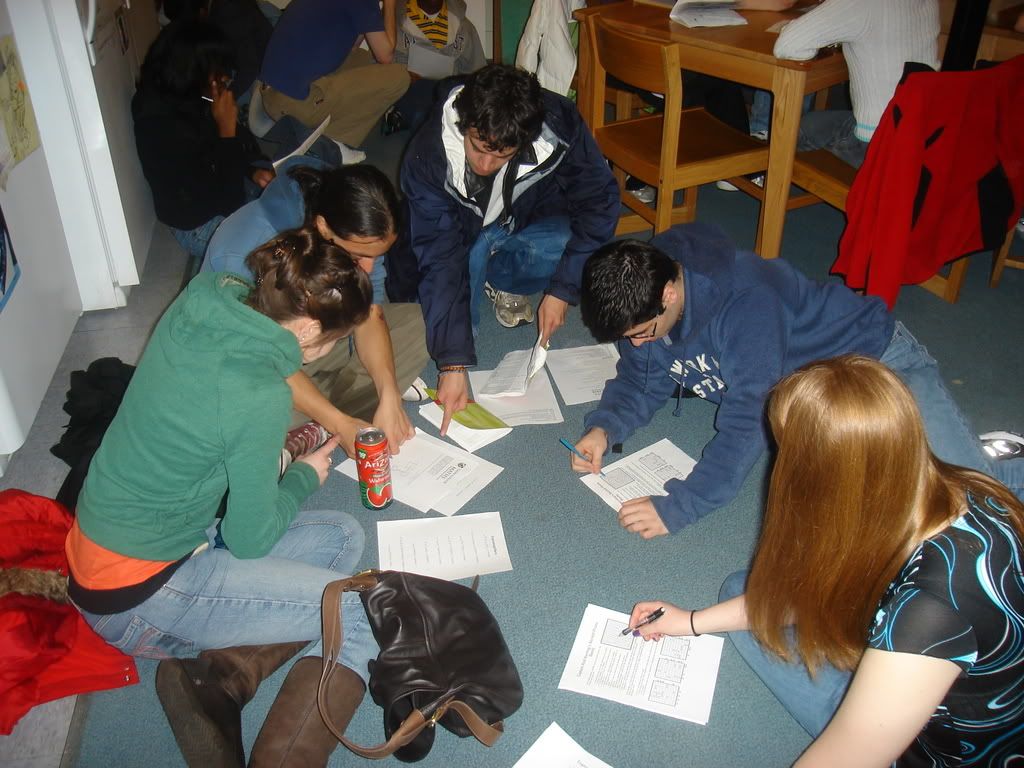 All of a sudden a ghostbuster ran by!
We left the crowded dorm to get some fresh air, and saw that there was food at a fraternity across the river. We hopped onto a SafeRide shuttle that MIT provides and drove over. I took the shuttle ride over as an opportunity to actually get a picture of me and Sara together. People at my school seem to think that Sara is a guy from Texas because I'd never met her. This was proof against.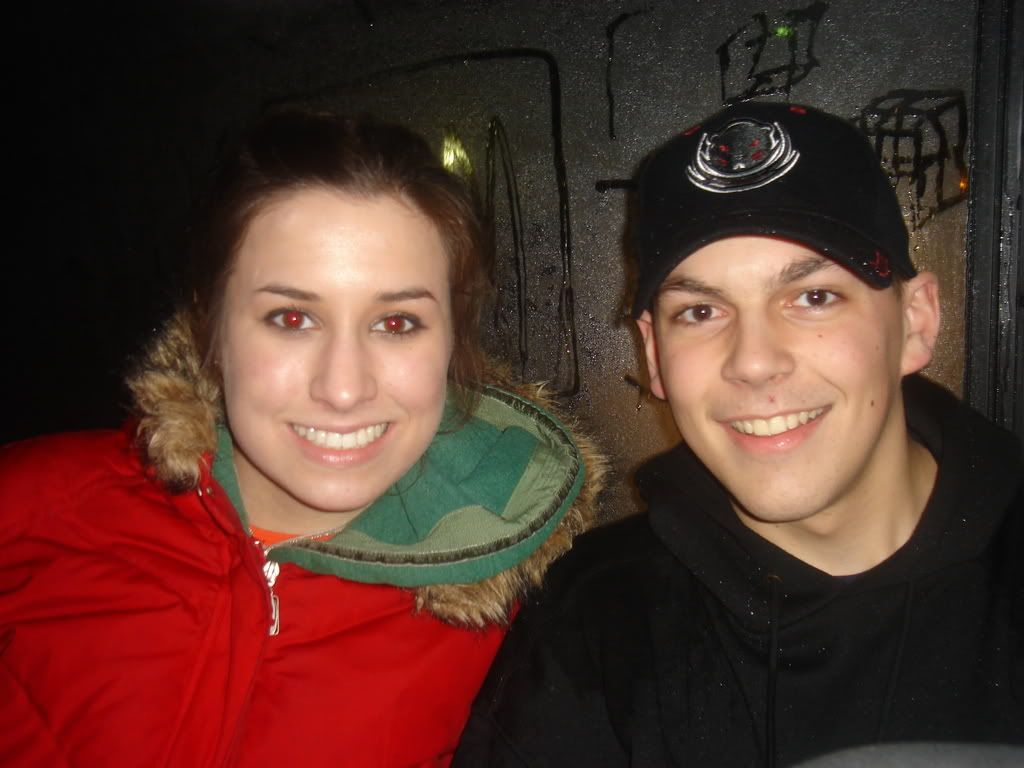 Also, in the shuttle, somebody mentioned my last name, and then I heard a "Wait! Which one of you is Snively?" I raised my hand. Turns out there was an MIT blogger on the shuttle, Bryan Owens. We chatted for a bit about blogging, but soon we were at our stop, so we had to go.
We got to the fraternity and started eating, there were burgers and hot dogs. Look at how happy!
As we ate we played a game. The rules? Spin a coin and then stop it with your finger on its edge. Filmed!
Dumb game, but we enjoyed it. We had to leave soon, there was a formal meeting for all of the pre-frosh in the Rockwell Cage that we had to get to, so we hopped the shuttle and left. It was a very nice dinner!