Next up was an ice cream feed at Burton Conner (another of MIT's dorms).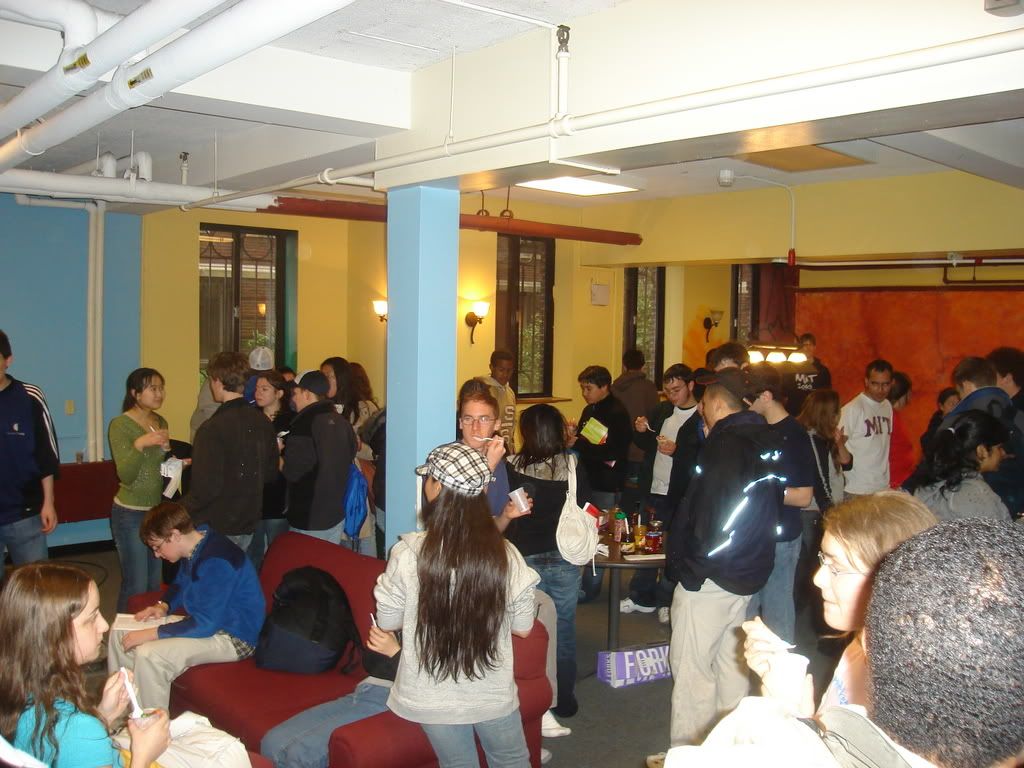 Look at all the happy ice cream eaters! In addition to ice cream there was also Guitar Hero and a pool table. Everybody was just kind of standing around chatting, getting to know each other, but my main focus was on the ice cream.
Here's what I was there for: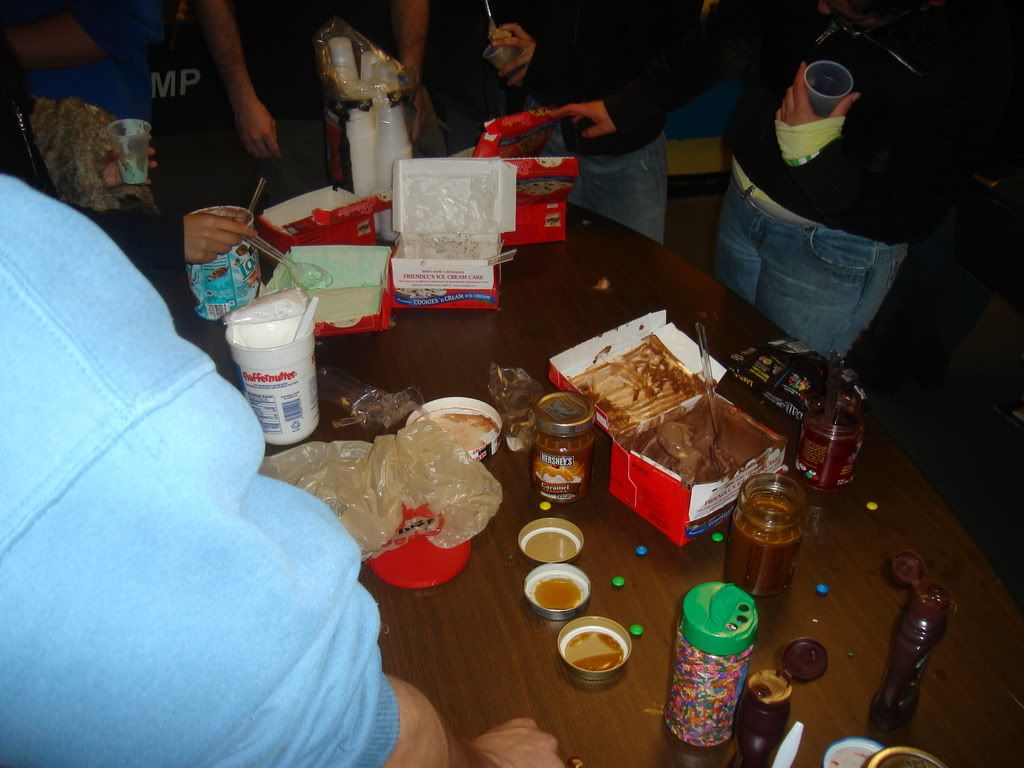 Of course, there were no spoons, so we had to use forks, which somebody conviniently decided to thrust into one of my pictures.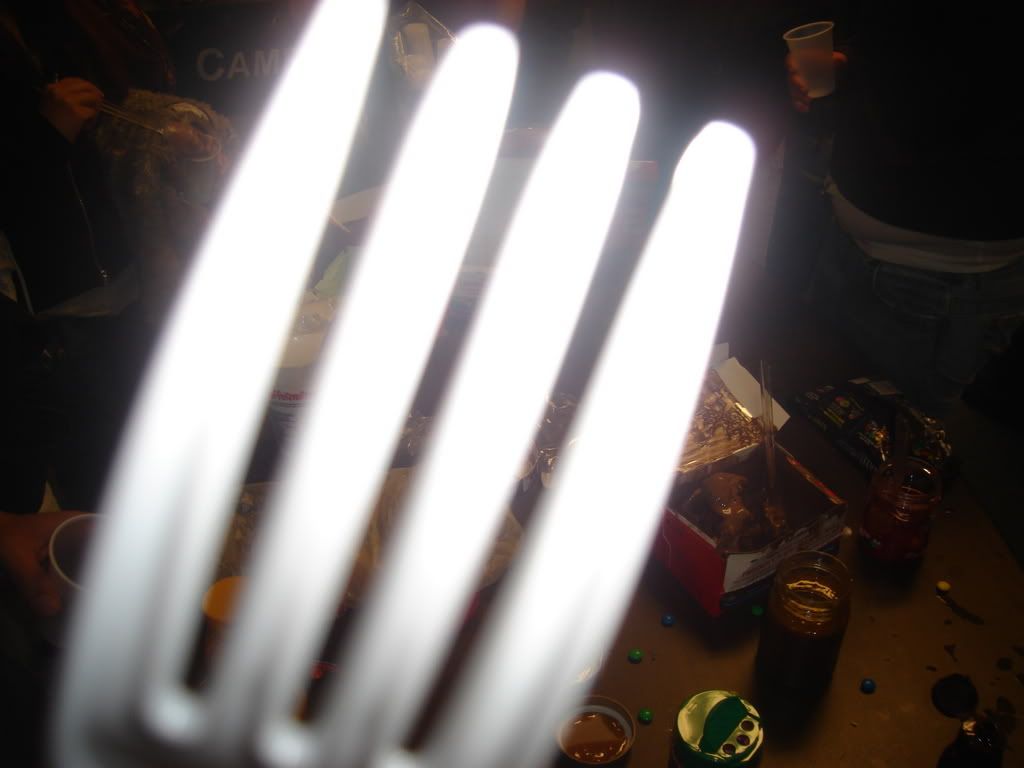 This is the girl in charge yelling at us and telling us to go on a tour. I don't think she understood why I was taking her picture. More about this yelling girl later, we meet again.
We went on the tour, and I saw three things of particular interest. The first was written on a whiteboard at the top of a staircase.
"Course 69: Oral Communication"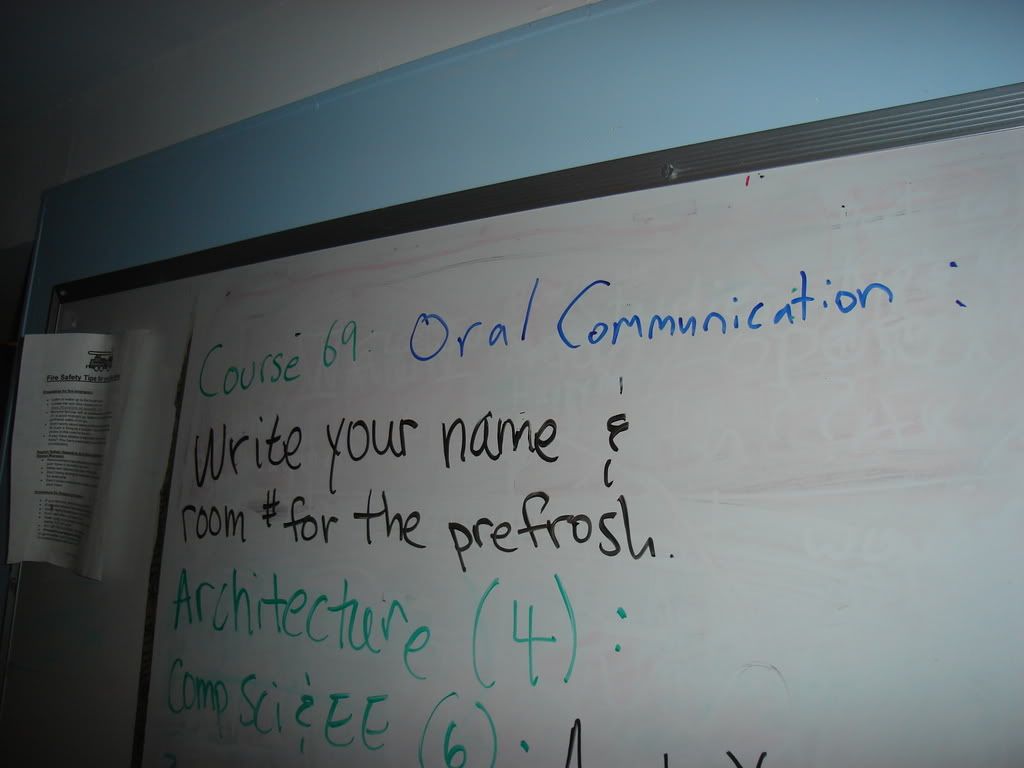 We lol'd.
The next was a Family Guy mural warning us not to loiter, which was ironic because the tour stopped there and we had to stand there for quite some time.
and the third was their huge open area thing. I'm not sure what it was, but apparently they use it for gatherings, dances, parties, and anything else that needs a big open space.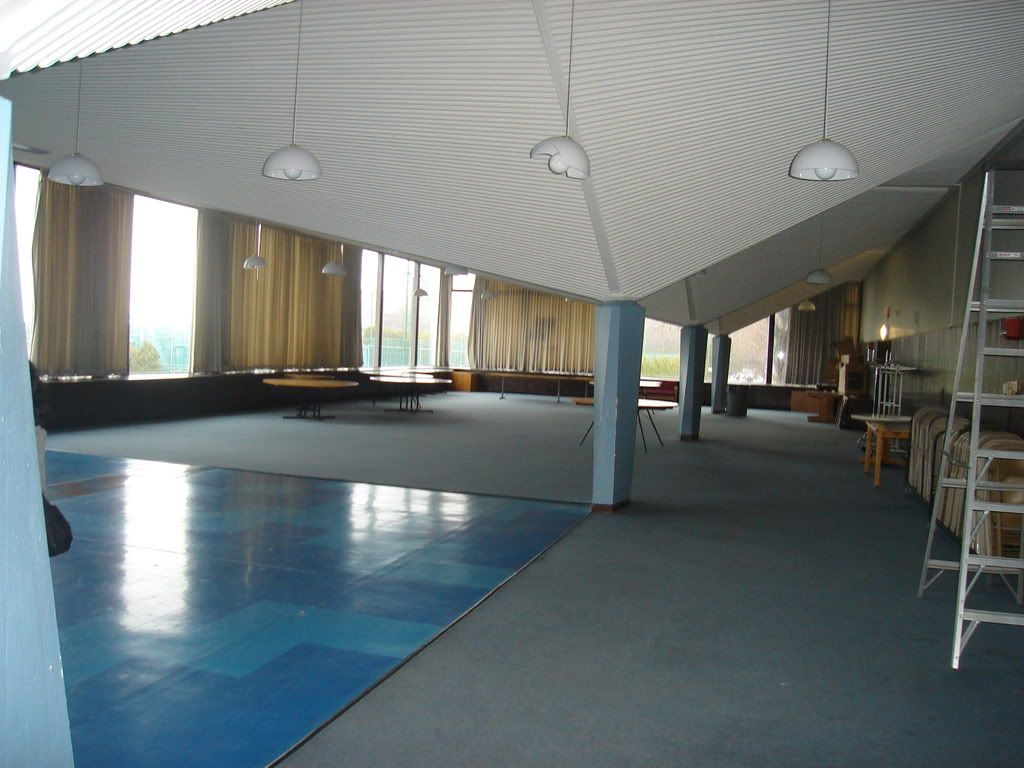 My initial impression of Burton Conner was a good one, except that the bottom level outside from where we were eating ice cream smelled like dorm. It wasn't exactly a pleasant smell, and we made sure to complain a sufficient amount. Everything else seemed fine though.