As I said before, I love the MIT Blogs and read them religiously. And, ask any of the Fab Five, I was itching for Meet the Bloggers to come as soon as possible. It was one of the events I was looking forward to the most! It was on the second floor of the student center and there was ice cream, which instantly made it the place to be. Almost all the bloggers were there, so it was a great chance to meet everybody in person whose blogs I'd been commenting on for months.
Here's Ben
and Laura, jealous of the attention Ben was getting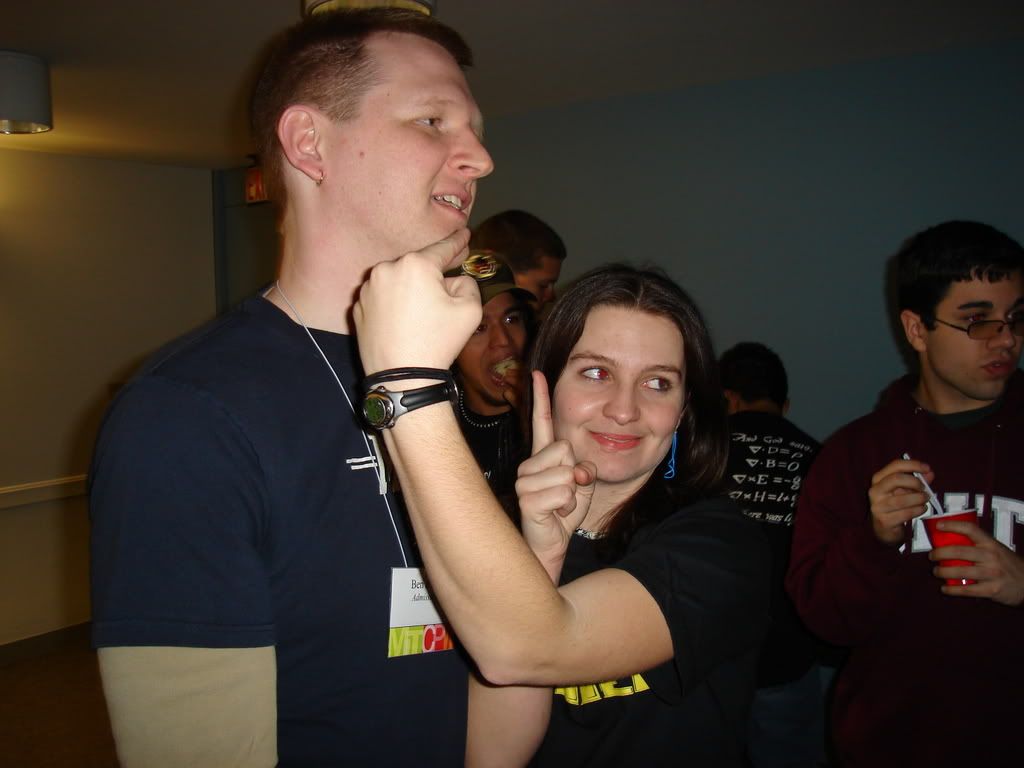 Sam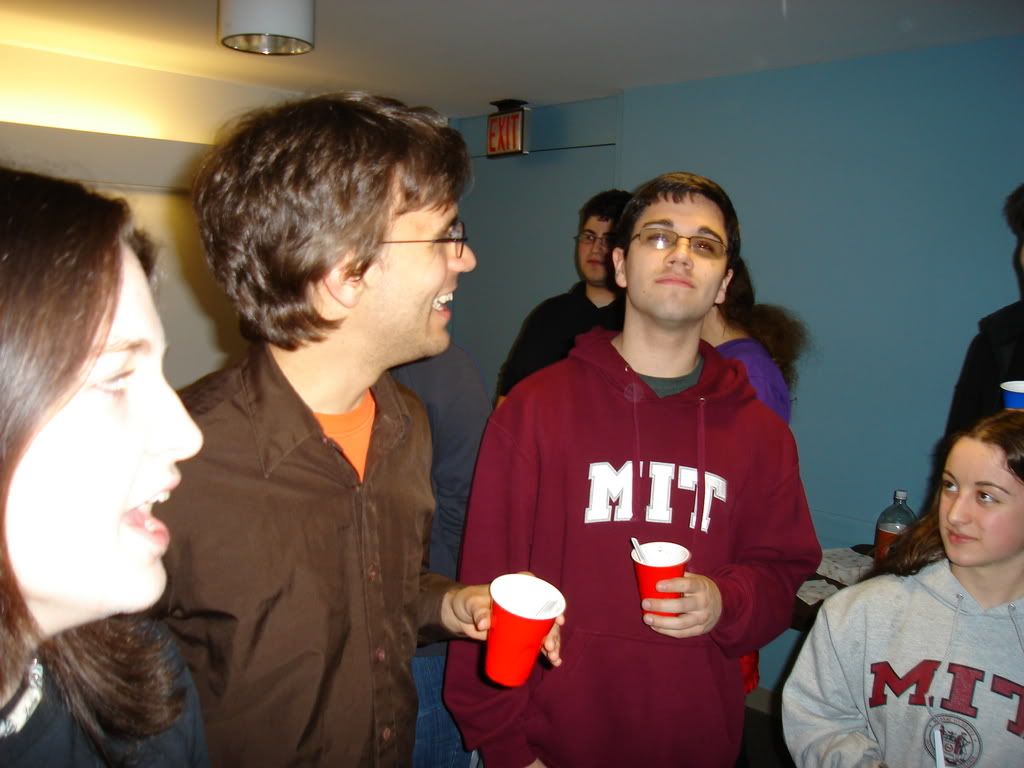 Bryan Owens
Jealous Laura again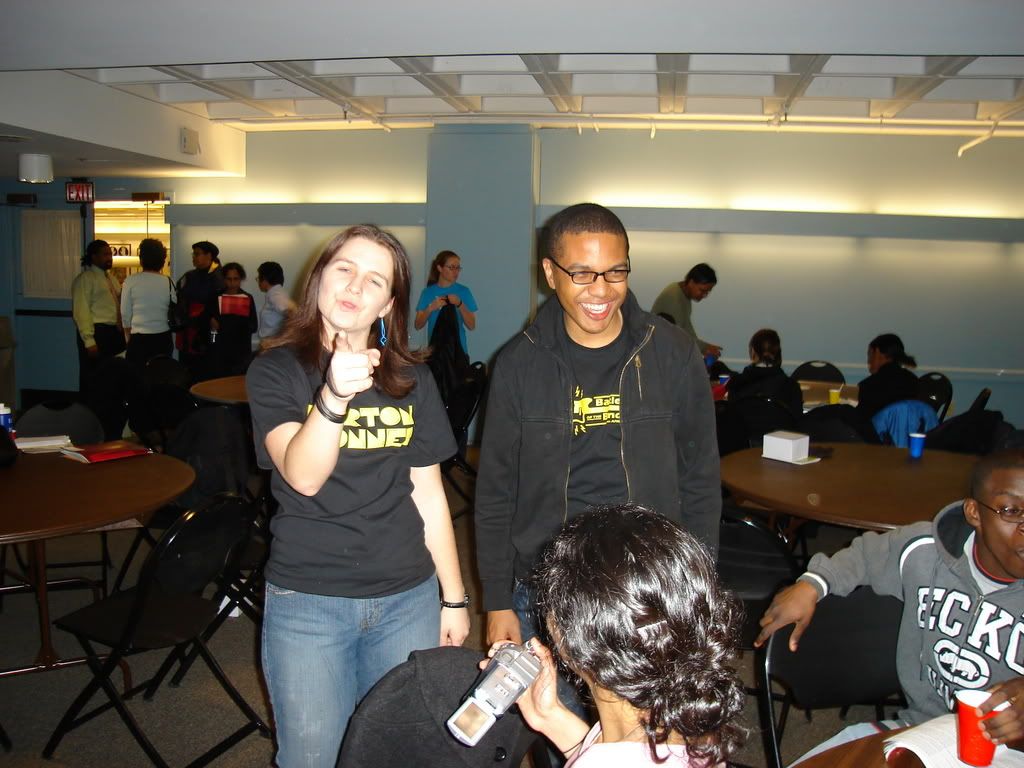 and Matt McGann with Ben Jones, preaching at us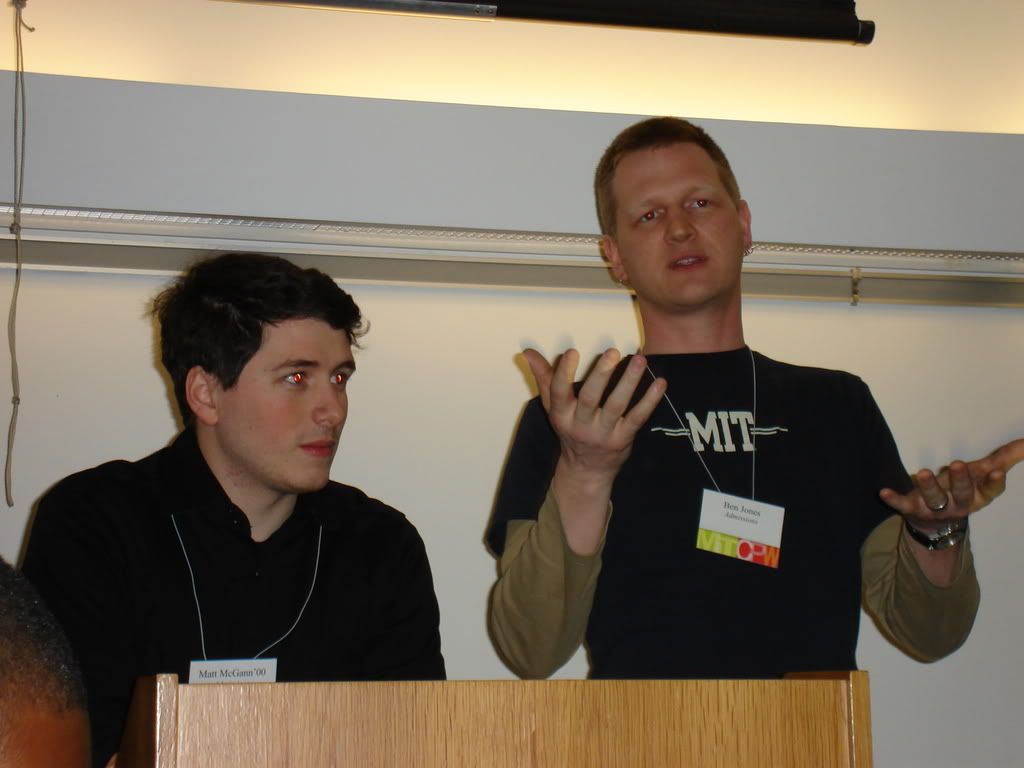 At this point it was pretty obvious that I was taking an obnoxious amount of pictures, as can be seen
here
in my photobucket album (pictures DSC02601 through DSC02631), so Matt whipped out his camera and took a picture of me. So, I present to you, a picture of Matt McGann, taking a picture of me.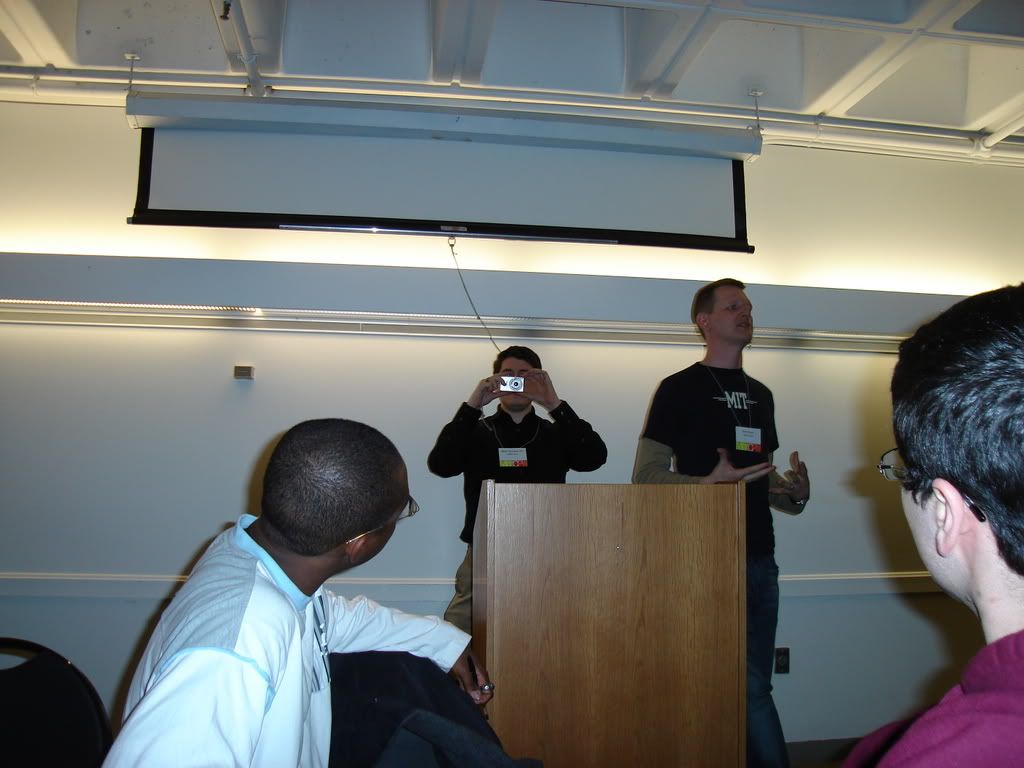 Here's what the other picture looked like:
All the bloggers then went up front and went down the line, introducing themselves and just kind of chatting about what they do. Then, of course, somebody brought up the "First Post" fiasco, which went over like a sack of rocks. Turns out that first post depresses many of the bloggers, but I'd just like to mention that this in no way will stop it from occurring. Sorry, that's the way life is. After that we hung out, took some pictures, but had to hurry to our next adventure: The super secret tangerine tours.